4011:::PROJECTS
something like 2 years ago, i got insipered by
Charon
, a character from greek mythology, who ferried the dead across the river Styx in the underworld Hades and Hell, respectively.
i recognize that there are people in our society, especially in the urban part, who are exposed to all kinds of influences from outside, but they still sit there and do their joob. their interaction with "the others" is somewhat limited, although it can go deeper.
and in particular way, everybody leaves trails and traces behind, some fragments of themselves, behind. what happens with all those lost memories, fragments of lost souls? who picks it up better than a cab driver?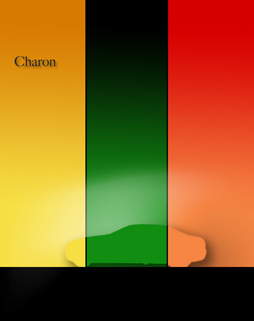 so, my Charon is a cab-driver
i have been working on a script for this "taxi-driver movie", but right now i´m stuck with it :( i did some first steps, talked with lots of people and got quite positive feedback.
my plan is to shoot it on 16mm, color and B/W, including heavy post-postroduction in 2k :)
(oh why, oh why, oh why?)
soon, there will be a site about this project, with lots of details, some ideas, some different ideas, and most important, a way to talk back, leave your opinion...
as soon as this happens, the word is going out :)
more on Charon at:
Wikipedia/Charon