LEFT SIDE NEWS
my new portfolio, out NOW!
my sister did a nice job designing a business card for me :) received a bunch of good feedback from bunch of people :) great work sis :) my sister´s site (right now only a frontpage) at www.zeldazgonck.com
just as it says... the site is being re-designed...
old stuff can be found at "
http://4011.net/old/
"
4011:::NEWS
helping out! · 27 December 06 by andria
i was helping out a friend of mine,
sue sellinger
with her diploma movie. it was a heavy duty high definition movie. compositing real life shots with 3D renderings, a very interesting futuristic plot and superb visual candy :)
i was helping out with rather less challanging masking job in combustion.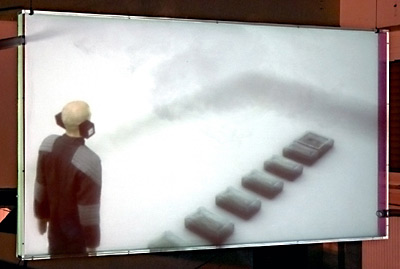 link to the movie:
nebelschaukasten.at